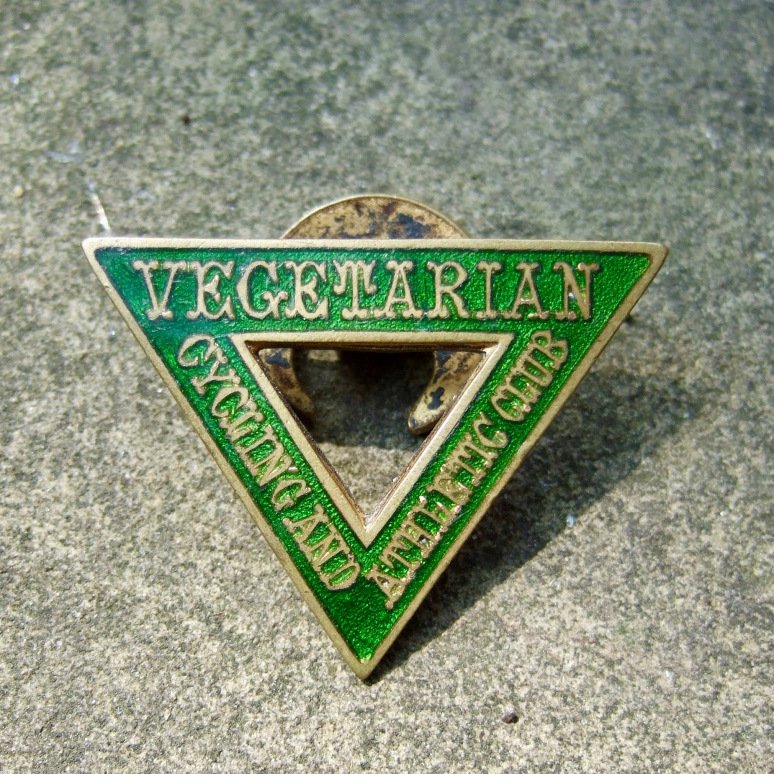 The first official meeting of the Vegetarian Cycling Club was held in October 1888 in London, at the Central Vegetarian Restaurant in Farringdon. In 1891 it's headquarters were listed as being at The Vegetarian Hotel, Charing Cross, London. It is a common misconception that vegetarianism is a relatively new movement. In fact it was created before the 1800's, and was popular particularly in the 1880's. Vegetarian Restaurants were not uncommon at the time, most commonly in London. So it was an unsurprising consequence of that popularity that the club was formed.
The stated aim of the club was to prove that vegetarians could compete on the same level as meat eaters. This they did admirably with moderate success in competition during the remainder of the decade.
In 1896, Jim Parsley won the Catford Hill Climb, at the time a very prestigious event, in record time. The club was delighted and he was presented, at a celebration dinner staged by the club, with a piano in recognition of his great performance!
In the late 1890's, the successes continued to accrue, and in the early 1900's the great George Olley broke long distance records including London-Edinburgh, Land's End to John O'Groats and the 1000 mile record in 1907, and Land's End to John O'Groats for a second time in 1908.
Whilst Olley's star faded, Fred Grubb came to prominence as a prolific record breaker on road and path. Charlie Davey broke seven RRA records between 1914 and 1926.
An excellent history bringing the story up to the present day can be found here.
In 1909 the club changed it's name to the Vegetarian Cycling and Athletic Club, so the badge seen here dates from the period after that. The green triangular motif is still used today on the club's kit.